New Beginnings Christian Center

New Beginnings Christian Center is a young, growing ministry planted on the west side of Jacksonville, Florida, right off of Interstate-10 at Lane Avenue and Ramona Blvd. We believe that God has called us to train and equip a new generation of Christians devoted to serving the King and advancing His Kingdom here in Jacksonville and around the world.
Our mission is to Touch People with the love of Jesus, to Restore the broken relationships which plague our lives, to Equip Believers for works of service and to Release Disciples into the world to proclaim the good news of the risen Christ.
Dear New Beginnings Family,
Public health concerns should always be taken seriously and prayerfully for those that call upon the name of Jesus. Scripture tells us that we have God given authority to walk in faith, proclaim healing over the sick.
The Coronavirus (COVID-19) is a global public health threat, and there have been reports of the virus in our state.
We here at NBCC are taking the following proactive steps to do all that we can to ensure the safety and health of our families and friends:
We are asking our pastors, staff, leaders, and prayer warriors to increase prayer regarding NBCC and NBCA families and loved ones.
We are endeavoring to maintain the of best health practices in the event that we face the virus in our community.
We keep hand sanitizer throughout the facility as well disinfecting wipes. Please use these items as needed to minimize the spread of any illness. We also encourage all staff and students in proper handwashing.
We have asked that our Children's ministry is take extra precautions based on the most up-to-date information.
We are monitoring communications from both local and federal health officials as they are made available and will make any prudent adjustments accordingly.
Currently, medical professionals are telling us that the simple act of washing our hands reduces risk considerably, so we encourage you to use as much of our soap here as you like. We are a family here at NBCC; however, we ask that each of us would be aware when we are greeting others. And we should all become more sensitive about touching our mouth, nose, and eyes when in public spaces.
While Coronavirus can be asymptomatic, if you or your child have any fever or cold symptoms, or just don't feel "right" physically, please don't give in to fear.
Instead, respond in faith through one or more of the following:
Begin to declare God's word of healing over yourself and others by laying hands on one another and praying. Ask for prayer for your health.
Request prayer on our website nbccjax.org or email us at secretary.nbccjax@gmail.com
If needed, get medical advice or attention — we strongly believe medical science and faith are on the same side, fighting against anything that challenges health and vitality.
Stay home and get the rest you need.
Finally, let's also be praying for God's protection over the other churches in our area and our missionary friends around the world currently living in infected areas.
In the service of our King,
Pastors Bill and Donna
For more public information, visit cdc.gov
Here are a few community tips from health officials that we advise you to follow both in and outside of church:
Cover your mouth and nose with a tissue, or your elbow, if you cough or sneeze.
Avoid touching your face.
Wash your hands frequently with soap and water for 20 seconds or more.
If no soap and water are available, use an alcohol-based hand sanitizer.
If you start to feel ill, contact a medical professional immediately.
Ask that anyone who is sick stay home out of respect for those around them and to lessen the spread of illness and germs
If an individual or family feels they need to stay home for a week or two for their peace of mind, please support their decision to be careful for themselves and their family.
As a church, stay up-to-date with medical professionals suggestions on best practices and monitor communications from your local and federal health officials.
Children's Church:
Clean & disinfect classrooms, toys, etc. more regularly.
Communicate to parents that if a child is sick to refrain from checking them into Children's Church at this time.
Remind volunteers to stay home if they are feeling sick.
Contact parents if their child starts showing any signs of illness and request they dismiss themselves from services to pick up their child.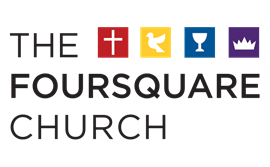 Dear pastors, be encouraged.
God is ready with fresh strength for you in these distressing times. David found strength by setting aside time to be with the Lord. We can, too.
To meet the demands of this season, I have added evening devotions to my normal rhythm of morning devotions. Doubling my time with the Lord gives me a double infusion of new strength as I cast my cares upon Him.
God is ready to give you a double portion of new strength.
First Samuel 30:6 tells us: "Now David was greatly distressed, for the people spoke of stoning him, because the soul of all the people was grieved, every man for his sons and his daughters. But David strengthened himself in the Lord his God" (NKJV).
David found new strength, but also received new directions from the Lord. Likewise, God will give you fresh, creative ways to make disciples. God will use you to offer His hope to a people without hope.
People often change the most during a crisis. Those far from God will come to know Christ because of the new strength and directions you receive from the Lord. He will be with you every step of the way. Just remember: You are not the Savior. You can't do it all. But you can do all that God asks of you.
How? With the fresh dose of strength and guidance He has waiting for you in your next meeting with Him.
By: Tom Hughes, co-lead pastor of Christian Assembly (Christian Assembly L.A. Foursquare Church) in Los Angeles
Take a few moments to seek the Lord by reflecting and praying using these prayer points.
1. Pastors, pray for fresh strength each day as you serve the flock of God.
2. Christians, ask God to help you live out the gospel message in daily acts of self-giving love to others.
3. Pray for wisdom and humility for all health officials and caregivers as well as our political leaders, as they make important decisions and prioritize care during the COVID-19 pandemic.
4. Pray that the lost will come to Christ by the deeds and words of Christians living out the gospel in this challenging time.
5. Ask God to protect first responders, healthcare workers, chaplains and those serving on the front lines of this crisis. May He bless them with wisdom and safety, and provide the equipment and supplies they need.