New Beginnings Christian Center

New Beginnings Christian Center is a young, growing ministry planted on the west side of Jacksonville, Florida, right off of Interstate-10 at Lane Avenue and Ramona Blvd. We believe that God has called us to train and equip a new generation of Christians devoted to serving the King and advancing His Kingdom here in Jacksonville and around the world.
Our mission is to Touch People with the love of Jesus, to Restore the broken relationships which plague our lives, to Equip Believers for works of service and to Release Disciples into the world to proclaim the good news of the risen Christ.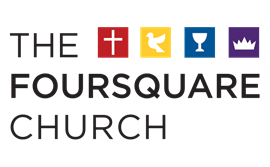 On Presidents' Day, we celebrate President Abraham Lincoln, who issued the Emancipation Proclamation on January 1, 1863, in the middle of the Civil War. Lincoln declared that all persons held as slaves within any state "shall be then, thenceforward, and forever free." This speech changed the course of life for more than 3.5 million people.
The message of the gospel is a declaration of freedom, also, and we, the church, have been made stewards of this message. What compels us to share it? What motivates us to be carriers of the Good News?
Paul chose the word "compel" in 2 Corinthians 5:14-15: "For the love of Christ compels us" (NKJV). "Compel" means to force or drive to a course of action—meaning that force has a powerful and irresistible effect or influence.
Paul's mission was compelled by Christ's love. Verse 14 uses the words Christ's love "controls" us in some translations (e.g., NLT, ESV) and "compels" in others (NKJV). These are both strong words that say it is love that motivates us to proclaim freedom and hope for a different future.
"For God so loved the world" (John 3:16). Love compels!
Tammy Dunahoo serves as the vice president of U.S. operations and general supervisor of The Foursquare Church.
Take a few moments to seek the Lord by reflecting and praying using these prayer points.
1. Pray for a deep reception of the love of God in your own heart, that you would be compelled by Jesus to proclaim His message.
2. Thank God for the freedom we find in His great love. Ask Him to help you communicate the magnitude of that love to all you meet.
3. Think of some ways you have hope for the future at hand. Ask God to fulfill that hope and to help you share it with others.
4. Pray for the church around the world to be a conduit of love and hope in an age of hate and despair.